All the lightness of a perfect intimate comfort
Cranbe'Clear®, cranberry extract for urinary tract health
Cranbe'Clear® is made from cranberry extract (Vaccinium macrocarpon Aiton). It naturally contains 20% proanthocyanidins (PACs), measured using the specific, enhanced
BL-DMAC method. It is particularly suitable for food supplements.
This wonderful little red berry, native to North America, is an excellent ally for women's health. It is increasingly popular in Europe, particularly among women.
Traditionally, cranberry is associated with preventing urinary tract infections. It also has the particularity of containing type A proanthocyanidins. These PACs inhibit the adherence of certain bacteria responsible for urinary tract infections to urinary epithelial cells.1-2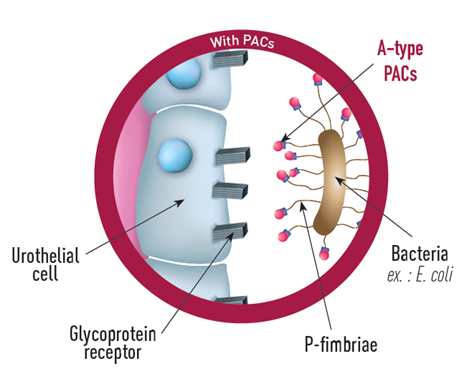 Urinary tract infections affect women more frequently than men. In fact, 40 to 50% of women will have at least one urinary tract infection during their lifetime [ANSM]. In 80% of cases, the bacteria Escherichia coli (E. coli) is responsible for the infection in women [ANSES].
Our intestinal microbiota is made up of billions of bacteria, viruses and fungi that are essential for the proper functioning of our bodies. The bacteria E. coli is naturally found in the intestinal tract, where it is harmless. However, if it migrates to the bladder, it can cause urinary discomfort.
Cranbe'Clear® helps reduce the adherence of E. coli bacteria to the urinary tract cells, which is a risk factor for urinary tract infections. Cranbe'Clear® is therefore a good ally for preserving urinary tract heath.
What is the effective dose to benefit from the effects of Cranbe'Clear®?
Based on clinical studies, ANSES determined that a dose of 36mg of PACs/day from cranberries inhibited the adherence of certain bacteria (mainly E. coli) to the urinary mucosa. Consequently, it also validated BL-DMAC as the benchmark method to confirm this dose.
100mg of Cranbe'Clear® contains at least 20mg of PACs per dosage with the benchmark method: BL-DMAC (i.e. 180mg to obtain a dose of 36mg of PACs)
BL-DMAC: the benchmark analysis method
Several methods exist for dosing PACs but the results vary from one method to another.
BL-DMAC is a reliable, fast and very accurate method. Moreover, five international laboratories have validated it3 and published an article about it in the Journal of the Science of Food and Agriculture. It is thus confirmed as the benchmark method for measuring PAC content.
Using such a method inspires confidence. It guarantees well-dosed products and therefore efficacy for the end consumer.
The laboratory used by Pharmanager Ingredients to carry out controls on Cranbe'Clear® is one of the international laboratories that validated this method.
Studies on the effects of cranberry on the incidence of urinary tract infections
Caljouw et al. study 20144
Dutch researchers conducted a multi-centre study on 516 women to observe the effect of a daily intake of cranberry containing 18mg of PACs/day for a year.
The results were very encouraging. Indeed, a daily intake of cranberry with only 18mg PACs/day reduced the incidence of urinary tract infections by 26%.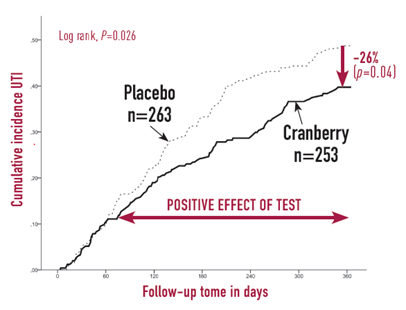 Howell AB et al. study 20105
Another multi-centre study on 32 women evaluated the effect of cranberry containing different doses of PACs (18, 36 and 72mg PACs/day) on the anti-adherence activity of E. coli.
The first experiment showed significant anti-adherence activity in urine collected from volunteers who had taken cranberry compared to the placebo (p<0.001). The second experiment (see figure below) measured the index of adherence to epithelial cells. Following an intake of cranberry containing 36 or 72mg of PACs, the index of bacterial adherence was significantly lower than for an intake of cranberry containing 18mg of PACs (p<0.001).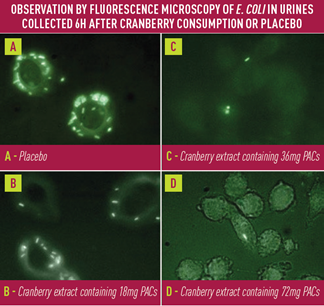 Thus, 36mg of PACs/day ensures optimal anti-adherence activity to limit the adhesion of bacteria to uterine wall cells. In other words, it is the most cost-effective dose.
Cranbe'Clear® summary
Suitable for your food supplements
Suitable for vegans
Free from palm oil
Free from nanomaterials (Regulation 1169/2011)
Raw material origin: Canada
Comprehensive information files on Annex II and Annex III
180mg of Cranbe'Clear® allows you to obtain a dose of 36mg of PACs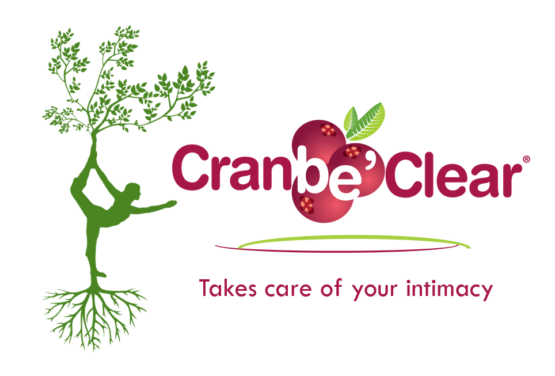 Ermel G, Georgeault S, Inisan C, Besnard M. Inhibition of adhesion of uropathogenic Escherichia coli bacteria to uroepithelial cells by extracts from cranberry. J Med Food. 2012;15(2):126-34.
Liu Y, Black MA, Caron L and Camesano TA. Role of cranberry juice on molecular-scale surface characteristics and adhesion behavior of Escherichia coli. Biotechnol Bioeng 93:297 (2006).
Prior R. et al. Multi‐laboratory validation of a standard method for quantifying proanthocyanidins in cranberry powders. Journal of the Science of Food and Agriculture, vol 90, Issue 9. 21 april 2010. http://www.dmac-asso.org/
Caljouw et al. Effectiveness of Cranberry Capsules to Prevent Urinary Tract Infections in Vulnerable Older Persons JAGS 62:103–110, 2014
Howell AB, Botto H, Combescure C et al. Dosage effect on uropathogenic Escherichia coli anti-adhesion activity in urine following consumption of cranberry powder standardized for proanthocyanidin content. BMC Infect Dis 2010;10:94.
To learn more, contact us !