Health ingredient evolutions
Lifestyles are continuously changing, impacting our eating habits and therefore our health.
Medicinal plants have long been a traditional part of our diet supporting good health. The challenge today, however, is to be able to supply these plants to health industry manufacturers in sufficient quantities. Furthermore, these plants must comply with health and regulatory quality requirements. To meet the needs of the health industry, short and sustainable supply chains need to be put in place from growing and harvesting to the first stages of processing.
It was with this in mind and with a desire to meet the needs of the nutraceutical sector that François Baranger, medicinal plants expert, founded Pharmanager Ingredients in 2004. 
Our role
We support our industrial customers in the successful development of their nutraceutical products. More specifically, we have specialised in the supply of health ingredients for food supplements. Our offering includes plants and plant extracts as well as products of marine origin (glucosamine, Chondro'sea©). Following several years of development, we also have a range of innovative premium ingredients with very specific technical characteristics.
Make your health products stand out with our high-quality ingredients
With our expertise and know-how on ingredients, your health product formulation will be perfectly safe and regulatory compliant. European food supplement regulations are particularly complex. We are thus very vigilant regarding the conformity of our ingredients which are used to compose your health products.
New technical, marketing & scientific support
We work with you on the best strategy for formulating your food supplements. In this regard, we provide all the technical, marketing, scientific and regulatory support you need for our ingredients.
A safe, effective and quality health product
Since its creation, Pharmanager Ingredients has maintained close relationships with its customers thanks to three core values:
Quality and supply chain
Customer trust
Innovation
Quality and supply chain
Quality has always been our top priority. It is one of the core values of Pharmanager Ingredients.
The quality of our ingredients is based on healthy and sustainable plant cultivation. We favour short supply chains and ingredients of European origin where possible.
However, the sourcing of certain plants continues to be based in regions of the world where the plant is traditionally grown and harvested. This is especially true for endemic plants.
Through our supply chains, and in particular Esfri®, we work with our local partners to secure our supplies and guarantee consistent quality.
Our quality assurance system is ISO 9001 and ISO 22000 certified. This ensures systematic analysis of each botanical species using high-tech methods (HPLC, GC-MS) adapted to each plant (according to published monographs). In addition, for all contaminants, we work with leading laboratories who conduct analyses in accordance with EC 396/2005 and EC 1881/2006 regulations.
Any ingredient that does not comply with our analysis criteria or with regulations is not released by our quality control team.
Our commitment to control measures and vigilance ensures the consistent quality of our ingredients. It also reassures our customers and strengthens the trust they have placed in us for over 18 years.
Furthermore, it is very important for us to have a regular presence on the ground visiting our partners. This allows us to better understand and apprehend issues relating to the cultivation of certain botanical species, climate constraints, or the environmental context, among other things.
Trust
Satisfying each and every customer is one of our key concerns. Our vision is to build a
long-term relationship with our customers to support them in their projects. This mutual trust is forged through open, serious and transparent dialogue. We are responsive and attentive to customer projects to give the best possible advice.
We continually strive to satisfy each customer request. It must be noted, however, that we work with plant raw materials that can sometimes be subject to climate hazards. Thanks to our supply chains, which have been in place for several years now, we can inform our customers of the situation well in advance so that they can take the necessary decisions for their product development projects.
Innovation
Looking to the future, we try to anticipate the ingredients of the health products of tomorrow. To do so, we are particularly attentive to developments in the food supplement market. We regularly monitor consumer trends in health and wellness. In this way, we try to predict and understand which trendy ingredients will garner consumer attention.
What is our unique selling proposition?
We help our customers to stand out by offering them an original combination of ingredients according to the desired health focus.
Our dynamic momentum is also bolstered by our R&D department, in which we plan to invest more in the coming years. Our objective is to develop new, highly-technical premium ingredients supported by scientific studies. 
All our market knowledge serves to propose innovative solutions that meet our customers' needs for their future projects. It's tailored innovation!
Extensive, proven expertise
Our business: provide you with functional ingredients that meet your quality requirements and support your innovation projects.

Quality: our prime target
Thorough knowledge of the industry: analysis, traceability, inspection at each stage right from selection of the raw material.
Strict compliance with European standards
High quality functional ingredients

Full support for your projects
Our flexible and responsive team of experts are available to support you in your innovation projects.
Technical, scientific and regulatory support at your disposal throughout the development of your projects
Technological performances
Use of refined, innovative processes for highly-titrated hydrosoluble extracts developed by our partner, NVH Italia
Facilities boasting cutting-edge technology for dried plants (bacteria removal with steam, pressure/vacuum insect removal)

Food supplements

 Food
5

good reasons to choose Pharmanager Ingredients for your innovation projects

Thorough knowledge

of the industry
Quality – Traceability – Security of supply

Ingredients that comply with

European regulations

Full support

 in your R&D projects

 A very broad portfolio of ingredients
550

references

A

friendly

,

outgoing single contact

person
Our approaches to the plant sector
Since 2003, our team at our SHB (Shanghai Health & Beauty) subsidiary has set up raw material supply chains for plants endemic to China. Our green tea, ginseng, chondroitin and rhodiola rosea chains reflect our commitment to sustainability and the quality of materials.
We have two long-standing partners in Italy (NVH Italia) and Spain (Amoros) with whom we nurture close relationships. Together, we have developed a plant supply chain: Esfri®. Esfri® was developed to help our customers in the face of changing European rules concerning the traceability of plant ingredients in food supplements. It is a
carefully-controlled plant supply chain with quality criteria and scientific and regulatory support.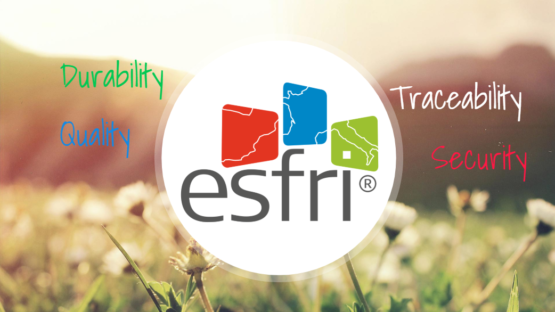 Just like our subsidiaries in China, Esfri® is the result of shared values:
Secured supplies
Quality of raw materials
Traceability
In addition, we have also set up a silica-free range containing about a hundred plant extracts and an exclusively organic range: Biotiful®.